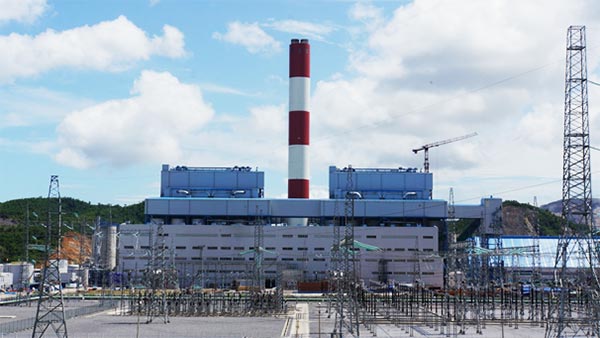 The AES Corporation ("AES") was named to the Dow Jones Sustainability Index ("DJSI") for North America for the first time ever and was ranked in the top quartile for sustainability among all electric utilities assessed by RobecoSAM.
The Corporate Sustainability Assessment carried out by RobecoSAM serves as the basis for the construction of the DJSI, and determines companies that are better equipped to identify and respond to emerging opportunities and risks resulting from global sustainability trends. Companies are assessed based on their economic, environmental and social performance.
"AES has a long history of improving lives by providing safe, reliable and sustainable energy solutions, as well as making a lasting difference in the communities we serve," said Andrés Gluski, AES President and Chief Executive Officer. "I am proud that AES' efforts have been recognized by DJSI and RobecoSAM, world leaders focused on sustainable investing and tracking those companies that are most concerned about sustainability."
AES is a Fortune 200 global power company. We provide affordable, sustainable energy to 20 countries through our diverse portfolio of distribution businesses as well as thermal and renewable generation facilities. Our workforce of 17,800 people is committed to operational excellence and meeting the world's changing power needs. Our 2013 revenues were $16 billion and we own and manage $40 billion in total assets.
The AES Corporation is the largest shareholder of the Mong Duong 2 BOT Power Project ("Mong Duong II") – the first and largest BOT coal-fired power project in Vietnam, with 2 units and total gross capacity of 1,240 MW is currently under construction in Mong Duong Ward, Cam Pha City, Quang Ninh Province. After completion of construction and commissioning activities in the second half of 2015, the Mong Duong II is forecasted to produce over 7.6 billion kWh of electricity annually.
The Mong Duong II Project is the first investment of AES in Vietnam. AES is currently focused on expanding its investment in the energy sector in Vietnam. On 13 September 2014, AES signed a MOU with Quang Ninh People's Committee as a starting point for the development of a new BOT project with gross capacity around 1,240 MW within Quang Ninh province, Vietnam.
Links:
http://www.vir.com.vn/aes-corporation-ranked-in-the-top-quartile-for-sustainability.html
http://en.baomoi.com/Info/AES-Corporation-ranked-in-the-top-quartile-for-sustainability/6/491758.epi